One of my favorite things to do is to meet a friend for lunch. It is a nice break in the day and a way to feel connected again after long periods of working solo. I especially love it when that lunch partner is a fellow designer. Hence a few weeks ago, over a delicious dill salmon dish, I asked my friend Ella if she read any good books lately. She responded with two: "Creative Confidence" and "I Love Your Style." After a brief description, I decided I needed to read, "I Love Your Style"- a book about "How to Define and Redefine Your Personal Style."
I figured reading this would help me look like less of a slobby mess, or a constant yoga class attendee (which I am not- just fond of yoga pants). After deciding this, I promptly forgot about it.
Two days later, I was back in New Orleans, cutting fabric at our Libellule studio when I went to reach for my drink on the mantel. Lo and behold, what was standing up behind my beverage? The book- like a lightning bolt to my eyes from some unknown spiritual enforcer of fashion. It had been sitting there, apparently, for over a year. An acquisition from Crickett, who frequently infuses our workspace with visually beautiful books. What did I do? I swiped it and read it in two days.
Here is what I found out: the author, Amanda Brooks, lays out 6 classifications of style. The three definable styles are: Classic, Bohemian, and Minimal. The three indefinable styles (although she has defined them?) are: High Fashion, Street, and Eclectic.
Classic style is style that never goes out- it is full of wardrobe pieces that look in style no matter what decade it is, or whether it was your grandmother's, mother's or daughter's clothing. Think Brigitte Bardot in her Breton Sailing Top (blue and white striped boat neck top), Audrey in her little black dress, Jackie O. in a trench coat.
Bohemian Style is defined by the movement of the clothes-they flow, they move with you, you can dance and climb in them. They are modern day gypsy. Think of the Olsen twins in their peasant blouses, Jimi Hendrix in his vests, Frida Kahlo in her patterned skirts.
Minimal Style is all about maintaining a sense of balance. In the words of the minimalist guru, Calvin Klein, "It's an indulgence in superbly executed cut, quiet plays of color tones and clean strong shapes." One of the best known minimalist style icons is Carolyn Besette Kennedy, with a penchant for wearing long simple, elegantly cut sheath dresses in a monotone color, she even kept this style for the one day when women style splurge- her wedding day. Another example is Angelina Jolie, who rarely sports bold color, but prefers black clothes in very flattering proportions.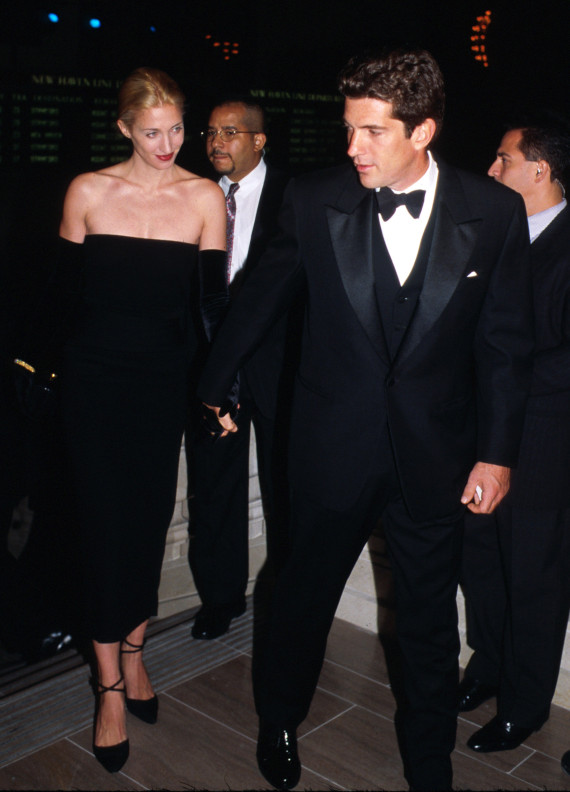 High Fashion is style that is taken further than the average person would feel comfortable taking it. It requires self-knowledge, nerve, and a creative spirit. The person I most identify with in this category is probably Dita Von Teese. Not only will she show up with an amazing dress, she will top it with a hat, shoes and handbag to die for. A close second for me would be Chloe Sevigny, who has always had a fearless sense of dressing herself.
Street Style is inspired by urban living. These are the people walking the streets who inspire designers, not the other way around. Think about the first images of MTV from the eighties, and this is what I think of when I think of street style. Madonna with her ripped leggings and military jackets in "Desperately Seeking Susan" comes to mind. Rock stars like Debbie Harry and Keith Richards also make me think of this style- it is bold and unapologetic and both intentional and not intentional.
Eclectic Style is a mixing together of styles in such a way that is completely unique and original. A successful eclectic look is evidence that the wearer possesses true personal style. Immediately, Kate Moss pops up in my head was the absolute queen of eclectic style, she is always mixing and matching casual with elegant, vintage with punk, and looking exquisite doing it.
What Am I? Classic, with sub-categories of French and vintage. If I could dress like Brigitte Bardot every day of my life, I would- complete with bed hair and sex kitten eyes. I have been dressing up more since I read this book. Admittedly, I feel better when I dress up.

I now know that one of my biggest obstacles in entering my closet and coming out stylish is that I have beautiful clothes that I do not feel are worthy of that particular day… so, now that I am "stylish" I have a new issue to deal with: making my days worthy of my outfits….